Sale!
Details
ISBN: 9788124610015
Year Of Publication: 2019
Edition: 1st Edition
Pages : 96
Language : English
Binding : Hardcover
Publisher: D.K. Printworld Pvt. Ltd.
Weight: 350

Harsha V. Dehejia has a double doctorate, one in medicine and the other in Ancient Indian Culture, both from Mumbai University. He is a practising Physician and Professor of Indian Studies at Carleton University in Ottawa, ON., Canada. His main interest is in Indian Aesthetics. His publications include: 1.The Advaita of Art. (Motilal Banarasidass, Delhi, 1996) 2. Parvatidarpana (The Mirror of Parvati), (Motilal Banarasidass. Delhi,.1998) 3. Parvati, Goddess of Love (Mapin, Ahmedabad, 1999) 4. Despair and Modernity, Reflections on Modern Indian Paintings. (Motilal Banarasidass, 2000) 5. The Lotus and the Flute: Romantic Moments in Indian Poetry and Painting. (Mapin, Ahmedabad, 2002) 6. A Celebration of Love: The Romantic Heroine in the Indian Arts (Roli Books, 2004) 7. Saundarya: The Theory and Praxis of Beauty (Samvad 2004) 7. Celebrating Krishna: Sensuous Images and Sacred Words (Mapin, 2005) 8. Leaves of the Pipal Tree: Aesthetic Reflections on Some Hindu Myths and Symbols (Motilal Banarasidass, 2005) 9. Gods Beyond Temples (Motilal Banarasidass, 2006) 10. A Festival of Krishna (Roli, 2008) 11. Mumbai Footpaths: Paths of Courage, Journeys of Hope (Vira Books, 2009) 12. Akriti to Sanskriti, The Journey of Indian Forms (Niyogi Books 2009) 13. Krishna's Forgotten Poets (Roli).
Books of Harsha V. Dehejia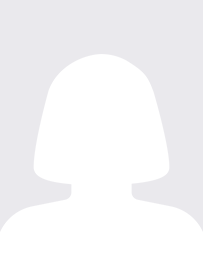 Jahnabi Barooah Chinchani is a visiting scholar in the Department of Asian Languages and Culture, University of Michigan, Ann Arbor. She was principally responsible for translating the verses of Balagopalastuti which were composed in pre-classical Sanskrit.
Books of Jahnabi Barooah Chinchani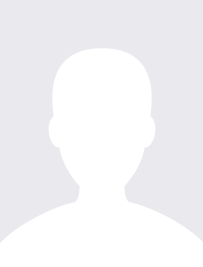 Narmada Prasad Upadhyaya is a noted scholar of Hindi literature and Indian painting. Among his books on Indian painting are, Bharatiya Chitrankan Prampara (Hindi), Paar Roop Ke (Hindi), Jain Chitrankan Parampara (Hindi), Kanheri Geet Govinda Paintings in Kanheri Style, The Concept of Portrait in the Context of Indian Miniature Paintings, The Color's Fragrance, Paintings of Bundelkhand: Some Remembered, Some Forgotten, Some Not Yet Discovered (with Dr Harsha V. Dehejia) and Amarushatak: A Centennial of Love Songs (with Dr. Harsha V. Dehejia). He was awarded the Kala Bhushan in 2003 and the Sharad Joshi Award for Lalit Nibandha.
Books of Narmada Prasad Upadhyaya
Sale!

Ancient Indian Scientific Thought and Modern Theories by: Dhirendranath Banerjee, Sanjit Kumar Sadhukhan,

₹

350.00

The experiences and knowledge from our past are recorded in manuscripts which have been handed down to us over several thousand years. The Government of India, through the Department of Culture, took note of the importance of this vast tangible heritage and, in order to preserve and conserve as well as to make access to this wealth easy, established the National Mission for Manuscripts (NMM). In order to disseminate the knowledge content of manuscripts, the Mission has taken up several programmes such as lectures, seminars and workshops. The Mission has published the proceedings of the above-said programmes under the following series: "Samraksika" (on conservation), "Tattvabodha" (comprising lectures based on manuscripts delivered by eminent scholars), "Samiksika" (research-oriented papers presented in the seminars), "Krtibodha" (transcribed and edited texts prepared at advanced level manuscriptology workshops conducted by NMM) and "Prakasika" (publication of rare, unpublished manuscripts).
Ancient Indian Scientific Thought and Modern Theories makes one revisit the development of Indian science and technology in varied fields since the Vedic period, and suggests that we have a living tradition which is vivid and dynamic, inheriting at the same time claiming freedom from the past. It is the proceedings of a three-day seminar held during 25-27 March 2017 in Kolkata, organized by the Sanskrit Sahitya Parishad, Kolkata, and sponsored by NMM. This volume bears testimony to the fact that Indian sages, philosophers and scholars had a grip on all the topics that the modern-day scientists deal with, including complicated surgery and quantum mechanics. Our Vedas, Upanisads and other literary works were the storehouse of scientific wisdom, though the prevailing socio-religious conditions impeded its widespread dissemination.
This volume is expected to invoke keen interest among all who wants to know about a scientific past that Indians inherit, be a scientist or a layman.