Sale!
Details
ISBN: 9788124610015
Year Of Publication: 2019
Edition: 1st Edition
Pages : 96
Language : English
Binding : Hardcover
Publisher: D.K. Printworld Pvt. Ltd.
Weight: 350

Harsha V. Dehejia has a double doctorate, one in medicine and the other in Ancient Indian Culture, both from Mumbai University. He is a practising Physician and Professor of Indian Studies at Carleton University in Ottawa, ON., Canada. His main interest is in Indian Aesthetics. His publications include: 1.The Advaita of Art. (Motilal Banarasidass, Delhi, 1996) 2. Parvatidarpana (The Mirror of Parvati), (Motilal Banarasidass. Delhi,.1998) 3. Parvati, Goddess of Love (Mapin, Ahmedabad, 1999) 4. Despair and Modernity, Reflections on Modern Indian Paintings. (Motilal Banarasidass, 2000) 5. The Lotus and the Flute: Romantic Moments in Indian Poetry and Painting. (Mapin, Ahmedabad, 2002) 6. A Celebration of Love: The Romantic Heroine in the Indian Arts (Roli Books, 2004) 7. Saundarya: The Theory and Praxis of Beauty (Samvad 2004) 7. Celebrating Krishna: Sensuous Images and Sacred Words (Mapin, 2005) 8. Leaves of the Pipal Tree: Aesthetic Reflections on Some Hindu Myths and Symbols (Motilal Banarasidass, 2005) 9. Gods Beyond Temples (Motilal Banarasidass, 2006) 10. A Festival of Krishna (Roli, 2008) 11. Mumbai Footpaths: Paths of Courage, Journeys of Hope (Vira Books, 2009) 12. Akriti to Sanskriti, The Journey of Indian Forms (Niyogi Books 2009) 13. Krishna's Forgotten Poets (Roli).
Books of Harsha V. Dehejia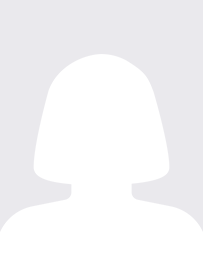 Jahnabi Barooah Chinchani is a visiting scholar in the Department of Asian Languages and Culture, University of Michigan, Ann Arbor. She was principally responsible for translating the verses of Balagopalastuti which were composed in pre-classical Sanskrit.
Books of Jahnabi Barooah Chinchani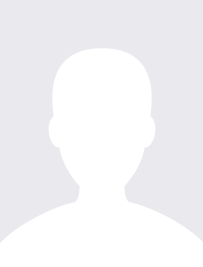 Narmada Prasad Upadhyaya is a noted scholar of Hindi literature and Indian painting. Among his books on Indian painting are, Bharatiya Chitrankan Prampara (Hindi), Paar Roop Ke (Hindi), Jain Chitrankan Parampara (Hindi), Kanheri Geet Govinda Paintings in Kanheri Style, The Concept of Portrait in the Context of Indian Miniature Paintings, The Color's Fragrance, Paintings of Bundelkhand: Some Remembered, Some Forgotten, Some Not Yet Discovered (with Dr Harsha V. Dehejia) and Amarushatak: A Centennial of Love Songs (with Dr. Harsha V. Dehejia). He was awarded the Kala Bhushan in 2003 and the Sharad Joshi Award for Lalit Nibandha.
Books of Narmada Prasad Upadhyaya
Sale!

Indian Philosophical Wisdom by: Mukta Biswas

₹

900.00

The title of the book Indian Philosophical Wisdom: Some Glimpses itself signifies its importance. Indeed, philosophy is involved in every sphere of human life — literature, creative art, culture, etc. The author in her zeal to unravel the precious accumulated wisdom of Indian philosophy delved in its treasure with different approaches — historical, analytical, comparative, etc. An attempt has been made in this book to expound Indian philosophical systems and to analyse critically their logical implications.
This work consists of twenty-seven articles both unpublished and published in journals and from different academic forums aimed towards making a documentation of discussions on various systems of Indian philosophy, Upaniṣadic and Yoga philosophy in particular. This could be a ready reckoner on the subject for young and enterprising students and scholars who possess innate inquisitiveness to unearth the sagacity enshrined in Indian philosophy.