Sale!
Details
ISBN: 9788124610015
Year Of Publication: 2019
Edition: 1st Edition
Pages : 96
Language : English
Binding : Hardcover
Publisher: D.K. Printworld Pvt. Ltd.
Weight: 350

Harsha V. Dehejia has a double doctorate, one in medicine and the other in Ancient Indian Culture, both from Mumbai University. He is a practising Physician and Professor of Indian Studies at Carleton University in Ottawa, ON., Canada. His main interest is in Indian Aesthetics. His publications include: 1.The Advaita of Art. (Motilal Banarasidass, Delhi, 1996) 2. Parvatidarpana (The Mirror of Parvati), (Motilal Banarasidass. Delhi,.1998) 3. Parvati, Goddess of Love (Mapin, Ahmedabad, 1999) 4. Despair and Modernity, Reflections on Modern Indian Paintings. (Motilal Banarasidass, 2000) 5. The Lotus and the Flute: Romantic Moments in Indian Poetry and Painting. (Mapin, Ahmedabad, 2002) 6. A Celebration of Love: The Romantic Heroine in the Indian Arts (Roli Books, 2004) 7. Saundarya: The Theory and Praxis of Beauty (Samvad 2004) 7. Celebrating Krishna: Sensuous Images and Sacred Words (Mapin, 2005) 8. Leaves of the Pipal Tree: Aesthetic Reflections on Some Hindu Myths and Symbols (Motilal Banarasidass, 2005) 9. Gods Beyond Temples (Motilal Banarasidass, 2006) 10. A Festival of Krishna (Roli, 2008) 11. Mumbai Footpaths: Paths of Courage, Journeys of Hope (Vira Books, 2009) 12. Akriti to Sanskriti, The Journey of Indian Forms (Niyogi Books 2009) 13. Krishna's Forgotten Poets (Roli).
Books of Harsha V. Dehejia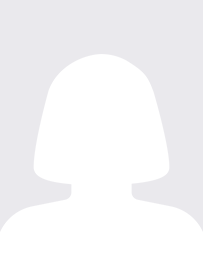 Jahnabi Barooah Chinchani is a visiting scholar in the Department of Asian Languages and Culture, University of Michigan, Ann Arbor. She was principally responsible for translating the verses of Balagopalastuti which were composed in pre-classical Sanskrit.
Books of Jahnabi Barooah Chinchani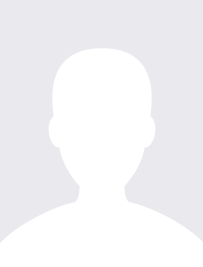 Narmada Prasad Upadhyaya is a noted scholar of Hindi literature and Indian painting. Among his books on Indian painting are, Bharatiya Chitrankan Prampara (Hindi), Paar Roop Ke (Hindi), Jain Chitrankan Parampara (Hindi), Kanheri Geet Govinda Paintings in Kanheri Style, The Concept of Portrait in the Context of Indian Miniature Paintings, The Color's Fragrance, Paintings of Bundelkhand: Some Remembered, Some Forgotten, Some Not Yet Discovered (with Dr Harsha V. Dehejia) and Amarushatak: A Centennial of Love Songs (with Dr. Harsha V. Dehejia). He was awarded the Kala Bhushan in 2003 and the Sharad Joshi Award for Lalit Nibandha.
Books of Narmada Prasad Upadhyaya
Sale!

Lalita-Sahasranama — A Comprehensive Study of One Thousand Names of Lalita Maha-Tripurasundari by: L.M. Joshi

₹

850.00

In the Hindu sacred literature, Sahasra-namas: the texts embodying literally "the Thousand Names" of a deity, constitute a genre in their own right. And Lalita-Sahasranama (LS) is a veritable classic in the traditional writings of the kind — a classic widely acknowledged for its lucidity, clarity and poetic excellence. A medieval work of unknown authorship eulogising Shakti: the Mother Goddess, this Sahasranama is not just a masterly exposition of Shri Lalita's cult, but also sets out the deity's diverse epithets — like, for instance, Kundalini, Nirguna, Saguna, Parashakti or Brahman — which continue to evoke reverence as mantras with 'mystic powers'. Also included among these names are the goddess's other panegyric descriptions that have come to have profound, esoteric connotations in tantric practices — epitomizing, thus, the fundamental tenets of tantrashastra. Here is a brilliant critical edition of Lalita-Sahasranama meticulously analysing, for the first time, each of Shri Lalita's thousand names — by a variety of themes, like the Goddess's conceptual representations, anthropomorphic forms, disposition, abodes, kinships/consorts, ritualistic worship, and her supremacy in pantheonic hierarchy. Also explaining and interpreting anew these thousand names on the basis of time-honoured commentaries, Dr. Joshi under-scores the high importance of Lalita-Sahasranama in philosophy, tantra, yoga, sahasranama literature, and rituals of various descriptions. The book includes the original Sanskrit text of LS, its romanised transliteration and, additionally, an Appendix listing Sri Lalita's thousand names in the A-Z sequence.