Sale!
Details
ISBN: 9788124610015
Year Of Publication: 2019
Edition: 1st Edition
Pages : 96
Language : English
Binding : Hardcover
Publisher: D.K. Printworld Pvt. Ltd.
Weight: 350

Harsha V. Dehejia has a double doctorate, one in medicine and the other in Ancient Indian Culture, both from Mumbai University. He is a practising Physician and Professor of Indian Studies at Carleton University in Ottawa, ON., Canada. His main interest is in Indian Aesthetics. His publications include: 1.The Advaita of Art. (Motilal Banarasidass, Delhi, 1996) 2. Parvatidarpana (The Mirror of Parvati), (Motilal Banarasidass. Delhi,.1998) 3. Parvati, Goddess of Love (Mapin, Ahmedabad, 1999) 4. Despair and Modernity, Reflections on Modern Indian Paintings. (Motilal Banarasidass, 2000) 5. The Lotus and the Flute: Romantic Moments in Indian Poetry and Painting. (Mapin, Ahmedabad, 2002) 6. A Celebration of Love: The Romantic Heroine in the Indian Arts (Roli Books, 2004) 7. Saundarya: The Theory and Praxis of Beauty (Samvad 2004) 7. Celebrating Krishna: Sensuous Images and Sacred Words (Mapin, 2005) 8. Leaves of the Pipal Tree: Aesthetic Reflections on Some Hindu Myths and Symbols (Motilal Banarasidass, 2005) 9. Gods Beyond Temples (Motilal Banarasidass, 2006) 10. A Festival of Krishna (Roli, 2008) 11. Mumbai Footpaths: Paths of Courage, Journeys of Hope (Vira Books, 2009) 12. Akriti to Sanskriti, The Journey of Indian Forms (Niyogi Books 2009) 13. Krishna's Forgotten Poets (Roli).
Books of Harsha V. Dehejia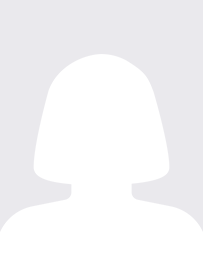 Jahnabi Barooah Chinchani is a visiting scholar in the Department of Asian Languages and Culture, University of Michigan, Ann Arbor. She was principally responsible for translating the verses of Balagopalastuti which were composed in pre-classical Sanskrit.
Books of Jahnabi Barooah Chinchani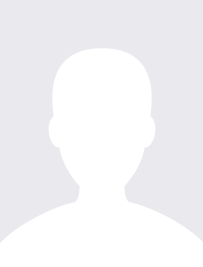 Narmada Prasad Upadhyaya is a noted scholar of Hindi literature and Indian painting. Among his books on Indian painting are, Bharatiya Chitrankan Prampara (Hindi), Paar Roop Ke (Hindi), Jain Chitrankan Parampara (Hindi), Kanheri Geet Govinda Paintings in Kanheri Style, The Concept of Portrait in the Context of Indian Miniature Paintings, The Color's Fragrance, Paintings of Bundelkhand: Some Remembered, Some Forgotten, Some Not Yet Discovered (with Dr Harsha V. Dehejia) and Amarushatak: A Centennial of Love Songs (with Dr. Harsha V. Dehejia). He was awarded the Kala Bhushan in 2003 and the Sharad Joshi Award for Lalit Nibandha.
Books of Narmada Prasad Upadhyaya
Sale!

Bhagavad-Gita by: N.C. Panda

₹

536.00 –

₹

716.00

This Exposition on the Bhagavad-Gita is an exception to the traditional translation of and commentary on the scripture. It covers all the eighteen chapters of the Gita in the form of essays, with English translation of almost all verses and commentaries thereupon. In addition, the essays do contain the reflections of the author who has analyzed the topics in the light of modern thought in a broader spectrum. The Sanskrit text in Devanagari script, with Roman transliteration, has been appended to the main text.
The Gita is not a religious book. It does not belong to any single faith. In the language of Aldous Huxley, it is the perennial philosophy of mankind. Keeping this context in view, the book has been addressed not only to the present citizens but also to the whole mankind which will inhabit the earth in the future.
This scripture had its birth in a battlefield. Symbolically speaking, everybody's life is a battleground. Arjuna represents all members of the human species. In a situation of agony and dejection, being utterly perplexed, he could not decide what to do and what not to do. The Gita provides practical solutions to the problems of life and leads the path to liberation. It humanizes and divinizes man. The present book gets success if it helps man ascend humanely and spiritually.