Sale!
Details
ISBN: 9788124610015
Year Of Publication: 2019
Edition: 1st Edition
Pages : 96
Language : English
Binding : Hardcover
Publisher: D.K. Printworld Pvt. Ltd.
Weight: 350

Harsha V. Dehejia has a double doctorate, one in medicine and the other in Ancient Indian Culture, both from Mumbai University. He is a practising Physician and Professor of Indian Studies at Carleton University in Ottawa, ON., Canada. His main interest is in Indian Aesthetics. His publications include: 1.The Advaita of Art. (Motilal Banarasidass, Delhi, 1996) 2. Parvatidarpana (The Mirror of Parvati), (Motilal Banarasidass. Delhi,.1998) 3. Parvati, Goddess of Love (Mapin, Ahmedabad, 1999) 4. Despair and Modernity, Reflections on Modern Indian Paintings. (Motilal Banarasidass, 2000) 5. The Lotus and the Flute: Romantic Moments in Indian Poetry and Painting. (Mapin, Ahmedabad, 2002) 6. A Celebration of Love: The Romantic Heroine in the Indian Arts (Roli Books, 2004) 7. Saundarya: The Theory and Praxis of Beauty (Samvad 2004) 7. Celebrating Krishna: Sensuous Images and Sacred Words (Mapin, 2005) 8. Leaves of the Pipal Tree: Aesthetic Reflections on Some Hindu Myths and Symbols (Motilal Banarasidass, 2005) 9. Gods Beyond Temples (Motilal Banarasidass, 2006) 10. A Festival of Krishna (Roli, 2008) 11. Mumbai Footpaths: Paths of Courage, Journeys of Hope (Vira Books, 2009) 12. Akriti to Sanskriti, The Journey of Indian Forms (Niyogi Books 2009) 13. Krishna's Forgotten Poets (Roli).
Books of Harsha V. Dehejia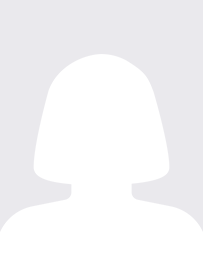 Jahnabi Barooah Chinchani is a visiting scholar in the Department of Asian Languages and Culture, University of Michigan, Ann Arbor. She was principally responsible for translating the verses of Balagopalastuti which were composed in pre-classical Sanskrit.
Books of Jahnabi Barooah Chinchani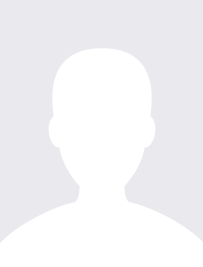 Narmada Prasad Upadhyaya is a noted scholar of Hindi literature and Indian painting. Among his books on Indian painting are, Bharatiya Chitrankan Prampara (Hindi), Paar Roop Ke (Hindi), Jain Chitrankan Parampara (Hindi), Kanheri Geet Govinda Paintings in Kanheri Style, The Concept of Portrait in the Context of Indian Miniature Paintings, The Color's Fragrance, Paintings of Bundelkhand: Some Remembered, Some Forgotten, Some Not Yet Discovered (with Dr Harsha V. Dehejia) and Amarushatak: A Centennial of Love Songs (with Dr. Harsha V. Dehejia). He was awarded the Kala Bhushan in 2003 and the Sharad Joshi Award for Lalit Nibandha.
Books of Narmada Prasad Upadhyaya
Sale!

Socio-Literary and Cultural Study of Indian Society by: Indra Nath Choudhuri

₹

1,500.00

The Socio-Literary and Cultural Study of Indian Society from Ancient to Modern is a search for India's heritage: Hindu, Sufi and about Nationalism and India's freedom from her colonial past. It is analytical but not learnedness. The author believes as Iqbal, the famous Urdu poet, said: "Transcend your reason because though it is a glow, it is not your destination; it can only be the path to the destination show." People, both Indian and foreign, who want to understand Indian heritage from Ancient to Modern in a simple, agreeable style and friendly manner, is the author's destination. In this volume, he has tried to demolish many myths like dharma is religion, Vedas are Śruti though the Almighty ordered six ṛṣis to write them down. A Hindu is just not emotional in mind, he also believes in analytic discussion (tarka). Upaniṣads are not just created by ṛṣis but also by a revolution unfolded by the students by barraging questions after questions.By explaining about the vitality of India and many other subjects, the book elucidates many things about the idea of India in an authentic manner. The readers will find here many varieties of theological explication, ultimately leading to the celebration of life while searching for the divine and realizing the self.