Sale!
Atmopadesh Satak
One Hundred Verses of Self-Instruction
by: Narayana Guru , Swami Muni Narayana Prasad
Atmopadesa Sataka, mentioning one single principle, explains that mere virtue of gaining knowledge is not an end in itself. Its usefulness should be seen in the social, religious and veneration realms.
₹120.00
Details
ISBN: 9788124601310
Year Of Publication: 1999
Edition: 1st
Pages : iv, 156
Language : Hindi
Binding : Paperback
Publisher: D.K. Printworld Pvt. Ltd.
Size: 22 cm.
Weight: 200

Overview
Atmopadesa Sataka, mentioning one single principle, explains that mere virtue of gaining knowledge is not an end in itself. Its usefulness should be seen in the social, religious and veneration realms.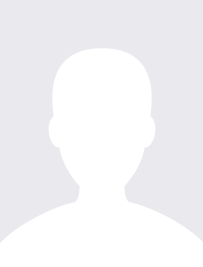 1854
Narayana Guru (1854-1928) was an enlightened seer who re-visualized and restated the ancient wisdom tradition of Vedanta. Equally conversant with Sanskrit, Malayalam and Tamil languages, the Guru utilized these three to express his vision of wisdom through the beauty of poems and songs. His philosophical poems and hymns reveal the essential wisdom content expressed in the Upanishads, while doing so with a scientific precision suitable for our Age of Science. Hence in Narayana Guru's works we find a wonderful blend of beauty and precision. His poems, songs, and his activities aimed at social and religious reform, all became a creative tour de force aimed at uplifting the minds' of his fellow human beings. Hence his teachings and activities were not only intended for the thinker or literate person, but also for the common man for whom the Guru had the deepest sympathy. In fact, the Guru initiated a powerful movement of social and religious reform in Kerala which aimed at correcting the evils of casteism and religious rivalry. Today the Narayana Gurukula Movement seeks to further the spread of the wisdom of universal and eternal value that the Guru stood for.
1938
Swami Muni Narayana Prasad is the Guru and Head of Narayana Gurukula, a guru-disciple foundation open to all, irrespective of caste, creed, gender, religion or nation, aimed at promoting the Science of the Absolute (Brahma-vidya) as restated by Narayana Guru. A disciple of Nataraja Guru and Guru Nitya Chaitanya Yati, he has travelled widely teaching Indian philosophy. He has authored around seventy-five books in the Malayalam language. His English books are: commentaries on the Isha Kena, Katha, Prashna, Mundaka, Mandukya Taittiriya, Aitareya and Chandogya Upanishads, Vedanta Sutras and Darshanamala of Narayana Guru, Three Acaryas and Narayana Guru, Karma and Reincarnation, Basic Lessons on India's Wisdom, The Philosophy of Narayana Guru, Life's Pilgrimage Through the Gita, Collected Works of Narayana Guru, Narayanasmritih, and Natural Philosophy for Youth.
Books of Swami Muni Narayana Prasad
Sale!

Lalita-Sahasranama — A Comprehensive Study of One Thousand Names of Lalita Maha-Tripurasundari by: L.M. Joshi

₹

850.00

In the Hindu sacred literature, Sahasra-namas: the texts embodying literally "the Thousand Names" of a deity, constitute a genre in their own right. And Lalita-Sahasranama (LS) is a veritable classic in the traditional writings of the kind — a classic widely acknowledged for its lucidity, clarity and poetic excellence. A medieval work of unknown authorship eulogising Shakti: the Mother Goddess, this Sahasranama is not just a masterly exposition of Shri Lalita's cult, but also sets out the deity's diverse epithets — like, for instance, Kundalini, Nirguna, Saguna, Parashakti or Brahman — which continue to evoke reverence as mantras with 'mystic powers'. Also included among these names are the goddess's other panegyric descriptions that have come to have profound, esoteric connotations in tantric practices — epitomizing, thus, the fundamental tenets of tantrashastra. Here is a brilliant critical edition of Lalita-Sahasranama meticulously analysing, for the first time, each of Shri Lalita's thousand names — by a variety of themes, like the Goddess's conceptual representations, anthropomorphic forms, disposition, abodes, kinships/consorts, ritualistic worship, and her supremacy in pantheonic hierarchy. Also explaining and interpreting anew these thousand names on the basis of time-honoured commentaries, Dr. Joshi under-scores the high importance of Lalita-Sahasranama in philosophy, tantra, yoga, sahasranama literature, and rituals of various descriptions. The book includes the original Sanskrit text of LS, its romanised transliteration and, additionally, an Appendix listing Sri Lalita's thousand names in the A-Z sequence.

Sale!

Atreyashiksha by: Deepro Chakraborty

₹

800.00

Atreyashiksha is one of the Shiksha texts of the Krishna-Yajurveda, Taittiriya school. This text has been critically edited and translated consulting two palm-leaf manuscripts which are currently the only discovered manuscripts of this text in public libraries. Shiksha texts deal with phonetics and phonology of the Vedas and the method of proper pronunciation and recitation. The Atreyashiksha is well-structured in terms of arranging its topics of discussion.
When compared to the other Shikshas of the Taittiriya school, the Atreyashiksha, in keeping its focus on the discussion on the different methods of Vedic recitation, namely, word-reading (padapatha), sequential reading (kramapatha), tangled reading (jatapatha) and the five varieties of the reading of the phonic sequences (varnakramas), holds a unique position in the corpus of the Shiksha literature. A close reading of the text shows that the main aim of the text is to explain the practical aspects of the different ways of Vedic recitation, in whose connection it describes the theoretical elements of Shiksha too.
The book, therefore, serves as a practical guidebook to Vedic reciters who recite the above-mentioned readings of the Taittiriya Krishna-Yajurveda along with the continuous reading. While describing the methods of recitation, the Atreyashiksha gives enough emphasis on the theoretical nuances. The phonological rules, most of which are expressed in the Taittiriya Pratishakhya, are also illustrated in this text. This book consists of a detailed introduction, the critically edited text in Devanagari script, its Roman transliteration and an authentic English translation.

Sale!

Brhadaranyaka Upanisad by: Nitya Chaitanya Yati

₹

600.00

The Brihadaranyaka Upanishad is one of the ten major Upanishads. A dialectical narration that unabashedly stands up to the rational scrutiny of the modern mind, it is directed towards both the individual aspirant caught up in the dark morass of confusion and the philosophic thinker in search of rare pearls of wisdom from humanity's treasury. Guru Nitya's matchles commentary will enable the reader to discover the ancient seer's timeles insights, to appreciate a fully-developed, integrated system of thought, and, most importantly, to learn to connect with what is real and enduring in his or her own essence. Schematically, the Brihadaranyaka Upanishad — a brilliant discourse from the Yajur Veda — is set out in three volumes, entitled: Madhu Kanda, Muni Kanda and Khila Kanda. In his planned three-volume thorough-going, meticulously analytical commentary. Guru Nitya distills the wisdom teaching of the Brihadaranyaka Upanishad, drawing on his intimate understanding of the human psyche, as well as both Eastern and Western philosophy, science, art and literature. Dwelling in turn on each of its 435 mantras, its poetic charm, myths, metaphors, images and symbols, Guru Nitya recreates and expands the Upanishadic vision of our own nature, human interaction, and the cosmos, and their relation to the unmoved essence of all. With highly useful appendices and a comprehensive index, the commentary will hold an enduring appeal for both scholars and discerning readers.

Sale!

Aitareya Upanisad by: Swami Muni Narayana Prasad

₹

110.00

Yet another masterly piece of Hindu spiritual wisdom, Aitareya essentially reinforces the grand Upanishadic message which is neither a picturesque mythology nor a promise of heaven nor a threat of hell. It is yet another reminder (from the ancient seers) of our cosmic connection — showing how this universe, this phenomenal world of ours, and all that is created, whether movable or immovable, are unfolded from one primeval casual Reality: atman, variantly called the Supreme Spirit, Pure Consciousness or Prajnanam Brahma; and how, in turn, atman perceives itself as the one underlying substance of all these phenomena. A distinguished exponent of Vedanta, Swami Muni Narayana Prasad reinterprets this Upanishad, developing refreshing insights into its textual discourse, its meaning, and its message. Also included in this critical commentary are its original Sanskrit text, Romanised transliteration, and verse for verse English translation. Appended to the Rigveda, Aitareya Upanishad comprises three chapters (IV-VI) of the Aitareya-Aranyaka which, in itself, is a continuation of Aitareya Brahmana. And as one of the principal Upanishads is invaluable as much to the discerning readers as to the scholars of Indian philosophy.