Details
ISBN: 9788124610602
Year Of Publication: 2020
Edition: 2nd
Pages : xvii, 353
Bibliographic Details : Index
Language : English
Binding : Hardcover
Publisher: D.K. Printworld Pvt. Ltd.
Size: 23
Weight: 1262

Overview
"An assemblage of twenty-six scholarly essays: in honour of Dr Kapila Vatsyayan, the book attempts to conjure up the integral vision of art — exploring, as it does, the underlying unity of different disciplines. Written by distinguished Indian and foreign scholars: artists, art historians, archaeologists, anthropologists, scientists, philosophers and litterateurs, who have shared or subscribed to Dr Vatsyayan's holistic vision of arts, these essays look for the linkages that have existed within the arts, between the arts, and across the cultures — focusing, contextually, on the form, the content, and the vision of art in terms of time and space. With at once stimulating alternative viewpoints available to humankind today, the authors consider space, time and consciousness as they are related to, and expressed in, metaphor, symbol and creative process. Together with cross-cultural comparisons of art, the book also explores the future of man as an artist. Art: The Integral Vision, besides the Editors' Introduction giving an overview on the presentations, is blessed by His Holiness the Dalai Lama's personal message. A foremost authority on Indian art and culture, Dr Kapila Vatsyayan is well-known to all serious scholars of art history, religion, philosophy and cosmology. A prolific author and recipient of several honours, including the prestigious Padma Shree (1990) and Padma Vibhushan (2011), she has convincingly spelt out the unifying principles of cultural plurality and the interdependence and interrelatedness of creative arts. This holistic vision — unmistakably manifest in her writings — has come to finest fruition in her setting up (in 1985) the Indira Gandhi National Centre for the Arts (IGNCA), New Delhi. This is a fascinating book for wide-ranging specialists and students interested in the mathematical, geometrical, metaphysical, astrophysical, cosmological, philosophical, psychological, historical, mythological and metaphorical understanding of art, especially the Indian art."
Contents
Message
— His Holiness The Dalai Lama
Preface to the Second Edition
Introduction
1. Sarvadarśikā
2. Dialogue and Monologue with Kapilaji
— Baidyanath Saraswati
3. A Letter to Kapila Vatsyayan
— Michael Meschke
4. The Invention of Space
— David Park
5. Autonomy and Wholeness: Reflections on Creativity and
Self-expression
— S.C. Malik
6. The Learning of the Imagination
— Kathleen Raine
7. Higher States of Consciousness in East and West
— Peter Malekin
8. Seeing Time in the Indian Miniature
—  Jim  C. Masselos
9. A Gurjara-Pratihāra Image of Viṣṇu Viśvarūpa
— T.S. Maxwell
10. Mudrā: Its Metaphysical Basis in Kashmir Śaivism
— Bettina Bäumer
11. Radiance as an Aesthetic Value in the Art of Mesopotamia
(With Some Indian Parallels)
— Irene J. Winter
12. Art and Meditation: Traditional Imagery and Contemporary
Parallels as Seen Through Children's Meditational Art
— Madhu Khanna
13. The Compleat Devotee and the Cosmic City: Hanuman at Hampi
— John Mckim Malville
14. Art and the Topology of Being: Introducing a Threefold
Homage to Kapila Vatsyayan
— André Scrima
15. Sergiu Al-George and the Romanian School of indology
— Radu Bercea
16. Museum of the Future: The Project Gīta-govinda
— Ranjit Makkuni
17. Kr̥ṣṇa-līlā in Temple Art of Khajurāho
— Devangana Desai
18. Goddess Cybele in Hindu Śākta Tradition
— M.C. Joshi
19. The Formation of Medieval Style in Malwa Region
(A Presentation of Hiṅglajgarh Sculptures)
— Ratan Parimoo
20. The Buddhist Bronzes of Surocolo
— Lokesh Chandra and Sudarshana Devi Singhal
21. What Is Deśī About Br̥ahaddeśī?
— Prem Lata Sharma
22. "No Dance, and There is Only the Dance": Dance and the Indian Arts
— Sehdev Kumar and  Aaloka Mehndiratta
23. The King, the Boar and the Waterhole: An Oral Narrative
about the Recreation of Puṣkara
— Aditya Malik
24. The Membrane of Tolerance: Middle and Modern India
— Michael W. Meister
25. Is Religion a Human Invariant?
— Raimon Panikkar
26. A Question of Human Future
— Keshav Malik
27. India and the Future Culture of Man: A Search for
New Perspectives
— Meera Aster Patel
Notes on Contributors
Index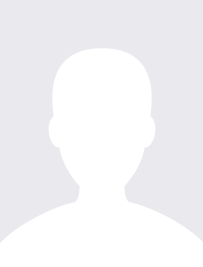 B.N. Saraswati obtained his PhD from Ranchi University and specializes in the anthropology of religion and Indian civilization. He is the former UNESCO Professor at the Indira Gandhi National Centre for the Arts. He was associated with the Anthropological Survey of India, Kolkata, for a decade, and another decade at the Indian Institute of Advanced Study, Shimla. During this period he did extensive field work in rural India and conducted a detailed study of Varanasi. Most recently he has been drawing out relevant themes from traditional thought and modern science to build up indigenous anthropology from within. He has authored The Sacred Science of Man, Ascetics of Kashi, and The Nature of Man and Culture: Alternate Paradigms in Anthropology, as well as many other books and publications.
Books of Baidyanath Saraswati
1932
S.C. Malik retired as a UGC Professorial Research Scientist in Anthropology (1988-97). Earlier, he was associated with the Indian Institute of Advanced Study (1966-89), Shimla; M.S. University of Baroda (1956-71); and was the Fulbright Smith-Mundt Scholar at the University of Chicago (1963-65). Some of his major books are: Indian Civilization: The Formative Period (1968); Understanding Indian Civilization: A Framework of Enquiry (1975); Reconceptualising the Sciences and the Humanities: An Integral Approach (1995). There are several edited volumes and significant papers to his credit.
Books of Subhash Chandra Malik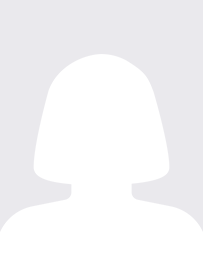 Dr. Madhu Khanna earned her PhD in Religious Studies with a specialization in Tantra from Oxford University. Author of several books and academic papers, she has researched and organised several cross-cultural interdisceplanary exhibitions at the IGNCA including the one on the theme Rita-Ritu Cosmic Order and Cycle of Seasons. At present she is Associate Professor, at the IGNCA.
Amarushataka by: Harsha V. Dehejia, Subhash Behelke, Prakriti Kashyap, Uday Indurkar, Narmada Prasad Upadhyaya,

$

88.00

Amarushataka is considered to be one of the finest poetic creations in Sanskrit in ancient India and is a watershed development in the genre of Shringara Rasa. We do not know who the poet Amaru was, but a number of legends abound and it is believed that he lived in the seventh century. In Amaru's poetic gems love is not measured but experienced, it is not evaluated socially but felt in the deepest recesses of the mind and heart. He paints the varied moods and nuances of love with words that evoke vivid colours and rhythms that are sonorous with music. Amarushataka basks in a sunlit space, fragrant with the aroma of love, brilliant with the hues of a throbbing heart and within the minute compass of the few lines of a verse we are privy to a whole universe of romance. Amaru's lovers inhabit a non-descript space, so that our attention is entirely on them and not on the surroundings. Amaru's lovers are driven by desire, devoid of guilt, finding their fulfilment in a passionate embrace or a loving gaze. Using traditional Prakrit romantic idioms Amaru prepares us for the feast both for the eyes and the ears that is to follow, for the muktakas of Amaru create an emotionally charged world, where every nuance of romantic love is explored, where the pangs and pleasures, pathos and poignancy, of amorous dalliances are sensitively portrayed, where neither the restraint of dharma nor the restriction of samsara is allowed to interfere with a glorious celebration of love. Whatever its origins, for 1,300 years this work has retained its reputation in India as one of the foundational collections of poetry. Poets and critics still use its verses as a template against which to consider other poems. Such was the impact of Amarushataka, especially in Malwa of the seventeenth century, that it was transformed into miniature paintings in the evocative Malwa style. The one room chamber with strong monochromatic colours and robust figures marks the painting. The book also traces the history of Malwa painting. An interesting side light of the book is an attempt to demonstrate that the verses of Amaru were also perhaps responsible for amorous sculptures in Khajuraho and other temples. The book is richly illustrated, has the verses of Amaru in Sanskrit and English and is a source book of Shringara Rasa for scholars and students alike.