View basket
"Ancient History of India" has been added to your basket.

Sale!
Atmopadesh Satak
One Hundred Verses of Self-Instruction
by: Narayana Guru , Swami Muni Narayana Prasad
Atmopadesa Sataka, mentioning one single principle, explains that mere virtue of gaining knowledge is not an end in itself. Its usefulness should be seen in the social, religious and veneration realms.
₹120.00
Details
ISBN: 9788124601310
Year Of Publication: 1999
Edition: 1st
Pages : iv, 156
Language : Hindi
Binding : Paperback
Publisher: D.K. Printworld Pvt. Ltd.
Size: 22 cm.
Weight: 200

Overview
Atmopadesa Sataka, mentioning one single principle, explains that mere virtue of gaining knowledge is not an end in itself. Its usefulness should be seen in the social, religious and veneration realms.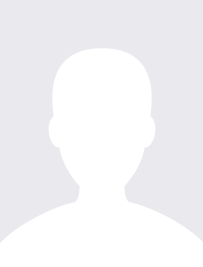 1854
Narayana Guru (1854-1928) was an enlightened seer who re-visualized and restated the ancient wisdom tradition of Vedanta. Equally conversant with Sanskrit, Malayalam and Tamil languages, the Guru utilized these three to express his vision of wisdom through the beauty of poems and songs. His philosophical poems and hymns reveal the essential wisdom content expressed in the Upanishads, while doing so with a scientific precision suitable for our Age of Science. Hence in Narayana Guru's works we find a wonderful blend of beauty and precision. His poems, songs, and his activities aimed at social and religious reform, all became a creative tour de force aimed at uplifting the minds' of his fellow human beings. Hence his teachings and activities were not only intended for the thinker or literate person, but also for the common man for whom the Guru had the deepest sympathy. In fact, the Guru initiated a powerful movement of social and religious reform in Kerala which aimed at correcting the evils of casteism and religious rivalry. Today the Narayana Gurukula Movement seeks to further the spread of the wisdom of universal and eternal value that the Guru stood for.
1938
Swami Muni Narayana Prasad is the Guru and Head of Narayana Gurukula, a guru-disciple foundation open to all, irrespective of caste, creed, gender, religion or nation, aimed at promoting the Science of the Absolute (Brahma-vidya) as restated by Narayana Guru. A disciple of Nataraja Guru and Guru Nitya Chaitanya Yati, he has travelled widely teaching Indian philosophy. He has authored around seventy-five books in the Malayalam language. His English books are: commentaries on the Isha Kena, Katha, Prashna, Mundaka, Mandukya Taittiriya, Aitareya and Chandogya Upanishads, Vedanta Sutras and Darshanamala of Narayana Guru, Three Acaryas and Narayana Guru, Karma and Reincarnation, Basic Lessons on India's Wisdom, The Philosophy of Narayana Guru, Life's Pilgrimage Through the Gita, Collected Works of Narayana Guru, Narayanasmritih, and Natural Philosophy for Youth.
Books of Swami Muni Narayana Prasad
Sale!

Bhagavad Gita: A Sublime Hymn of Yoga, Composed by the Ancient Seer Vyasa by: Nitya Chaitanya Yati

₹

295.00

Indisputably one of the world's best-known books, the Bhagavad Gita embodies the quintessence of classical Upanishadic philosophy, presented in the form of a dialogue between Krishna, the archetypal teacher, and Arjuna, the archetypal human being caught in the grip of a monumental crisis. For anyone like Arjuna who has ever paused to ponder the meaning of life, the work is as relevant today as it was when it was written.
By stripping away the manifold biases — both subtle and obvious — that have coloured other commentaries, Guru Nitya has uncovered the perennial philosophy at the heart of this great classic. In an original, easy to understand format, his commentary divides each of the Gitas eighteen chapters into three sections: the first elucidating the basic concepts involved; the second including Sanskrit text in Roman script along with the English meaning of each word or phrase and Nataraja Guru's lucid and revolutionary English translation; and the third carrying explanatory notes and comments in the form of a dialogue between a teacher and student. The breakthrough of this interpretation of thehy Gita is in its transcendence of sectarian dogma to reveal the work as a fully developed scientific psychology, whose keen insights and vivid reasoning can be readily appreciated by the twenty-first century mind.

Sale!

Brhadaranyaka Upanisad by: Nitya Chaitanya Yati

₹

600.00

The Brihadaranyaka Upanishad is one of the ten major Upanishads. A dialectical narration that unabashedly stands up to the rational scrutiny of the modern mind, it is directed towards both the individual aspirant caught up in the dark morass of confusion and the philosophic thinker in search of rare pearls of wisdom from humanity's treasury. Guru Nitya's matchles commentary will enable the reader to discover the ancient seer's timeles insights, to appreciate a fully-developed, integrated system of thought, and, most importantly, to learn to connect with what is real and enduring in his or her own essence. Schematically, the Brihadaranyaka Upanishad — a brilliant discourse from the Yajur Veda — is set out in three volumes, entitled: Madhu Kanda, Muni Kanda and Khila Kanda. In his planned three-volume thorough-going, meticulously analytical commentary. Guru Nitya distills the wisdom teaching of the Brihadaranyaka Upanishad, drawing on his intimate understanding of the human psyche, as well as both Eastern and Western philosophy, science, art and literature. Dwelling in turn on each of its 435 mantras, its poetic charm, myths, metaphors, images and symbols, Guru Nitya recreates and expands the Upanishadic vision of our own nature, human interaction, and the cosmos, and their relation to the unmoved essence of all. With highly useful appendices and a comprehensive index, the commentary will hold an enduring appeal for both scholars and discerning readers.

Sale!

Gita Govind of Jayadeva by: Dr. Sharda Narayanan, Sujatha Mohan,

₹

980.00

"…delves deep into the poetry of Jayadeva and throws new light on many little known aspects of Sanskrit kavya literature. The way words play in the Gitagovindam is a true marvel. All the technical details and classifications as also the multiple streams of expression in such poetry, the subtelities of puns and alliterations, and the inherent beauty of rasa and dhvani are brought out … It is a labour of love, and is worth studying because among all our ancient literature, this magnum opus alone has been the inspiration for the best in our arts – music, dance, painting, sculpture and more. Bhakti and Sringara rise and set in a profound cycle in this poem, like the sun and moon in an eternal flow of light and shade (This book) shares the pleasures of Sanskrit poetry with us, making the case for Sanskrit studies a must in modern India. What a loss to our civilization if we do not wake up to it now." — (Lakshmi Viswanathan) KALAKSHETRA JOURNAL ISSUE 6, Feb 2017
"…The authors vividly elucidate the Nayaka and Nayika bhedas. The ten stages of love, called kamavasthas,….as elaborated in Natya Sastra, were beautifully employed by Jayadeva, and this is accurately pointed out by the authors…. the English translation of each verse is committed to the original without deviation….kudos to the authors who have unearthed the notes and established the raga and tala as mentioned by Jayadeva.
The effort in presenting this treasure trove for easy rendering of verses with well-hyphenated words is commendable." — (M. Varadarajan) FRIDAY REVIEW, THE HINDU, June 23, 2017
"The Gita Govinda transports one to the world where everything glows with the love of Radha and Krishna. It reminds us of beauty in nature, the wonder of creation and complete surrender to the Lord. The work is a welcome addition to one's collection of books. It brings us to the magical world of dance and music through the eyes of a Sanskrit scholar and a mature, expressive dancer. Two experts in their respective fields have come together to write this book. It makes the poetry much more meaningful and is a value addition to the world of literature and arts." – (Meenakshi Krishnan) The JOURNAL of the MUSIC ACADEMY MADRAS,VOL 88, Dec 2017

Sale!

Chandogya Upanisad — Translation and Commentary by: Swami Muni Narayana Prasad

₹

1,350.00

Chandogya is the most intriguing of all the Upanishads. It begins with directing the priests of a Soma-yaga to see the hidden wisdom-significance in what they perform and recite as a brute ritual. This sublimating of ritualism gradually leads us to perceiving the entire life system as a yaj¤a held in and performed by Brahman. The next step this perception leads us to is "sarvam khalvidam brahma" (everything here indeed is Brahman). Then the enquiry as to what this Brahman is, begins. The answer we arrive at is "tat tvam asi" (That thou art). Finally we realize "atmaivedam sarvam" (atma indeed is everything here, or myself indeed is everything here). From this self-identity with "everything," with Brahman, we never return to our identity with individuated forms pertaining to the world of becoming. The present commentary explicates in a lucid way how thinking progresses in this Upanishad, along with unravelling its schematic, structural and dialectical intricacies, both subjective and objective, both universal and particular.